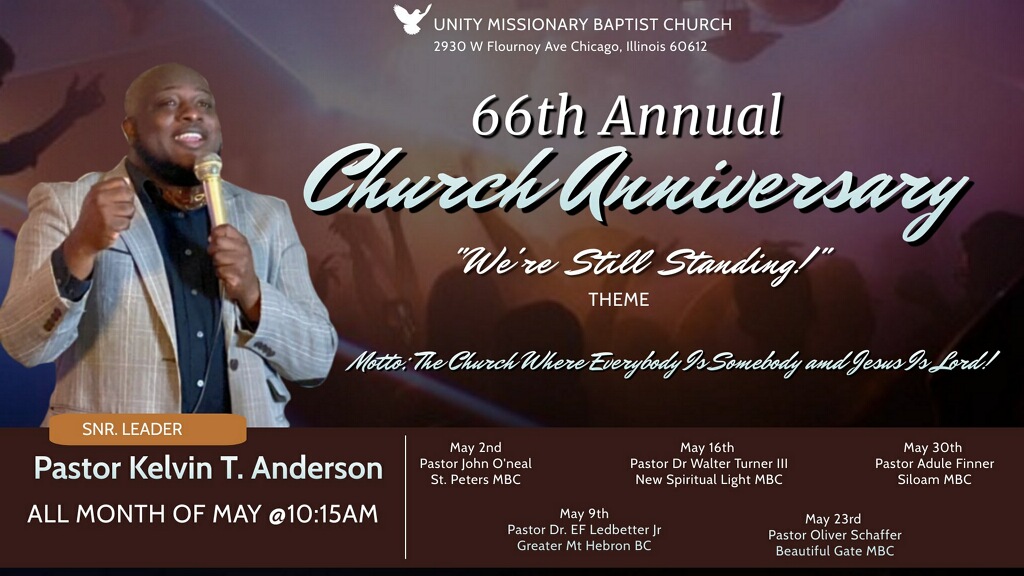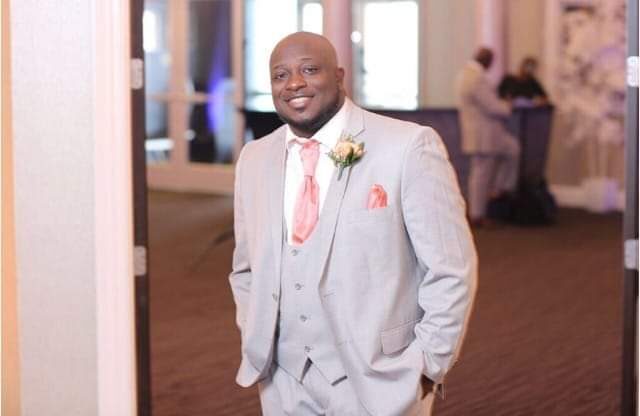 MINISTER ANDERSON BIO
MINISTER KELVIN ANDERSON WAS BORN IN 1988 TO KELVIN TEAGUE AND KIMBERLY ANDERSON, IN CHICAGO ILLINOIS.
MINISTER KELVIN ANDERSON ACCEPTED HIS CALL TO THE MINISTRY NOVEMBER 2004. HE PREACHED HIS INITIAL SERMON ON APRIL 24TH OF 2005. THE 1ST SUNDAY IN MAY HE WAS LICENSED. WHEN HE WAS THREE AND SITTING IN SUNDAY SCHOOL, HE WOULD ASK QUESTIONS ABOUT THE LESSON. AT THE AGE OF FOUR MINISTER ANDERSON BEGAN RECITING BIBLE VERSES. HE WOULD SIT AND LEARN WHAT THE VERSE MEANT AND ASKED QUESTIONS IF HE DID NOT GET A CLEAR UNDERSTANDING.
MINISTER ANDERSON GREW UP IN THE SUNLIGHT DIVISION OF THE NATIONAL BAPTIST CONVENTION, UNDER THE LEADERSHIP OF MODERATOR, DR JOHNNY MILLER. HE HAS WORKED WITH THE DEACON'S MINISTRY AS WELL AS BEING THE CHAPLAIN FOR THE MISSIONARY DEPARTMENT IN THE DISTRICT.
HE WAS CO – PASTOR AT UNITY MISSIONARY BAPTIST CHURCH FROM 2009 TO 2011. WHERE HE WAS BORN AND RAISED. SERVING IN SEVERAL DEPARTMENTS. HE TAUGHT BIBLE STUDY AND PERFORMED ALL OTHER SERVICES WHEN ASKED TO DO SO. WHILE STILL CO-PASTORING AT UNITY, MINISTER KELVIN ANDERSON BECAME THE PASTOR OF ST. PAUL WEST MINISTRIES IN 2009. IN NOVEMBER OF 2014 GOD CALLED HIM TO STEP INTO EVANGELISM. WITH THIS NEW CALLING COMES THE DUTY OF TEACHING PROPER CHURH ORGANIZATIONAL LEADERSHIP IN THE CHURCH. MINISTER ANDERSON BELIEVES IN OPERATING IN THE FRUITS OF THE SPIRIT. HE LOVES TO TALK ABOUT THE GOODNESS OF GOD TO ANYONE AND EVERYONE THAT WILL LISTEN AND SOMETIMES TO THOSE WHO DO NOT WANT TO LISTEN. MINISTER ANDERSON NEVER CONSIDERS ANYONE A STRANGER BUT AN OPPORTUNITY TO SHARE THE WORD.
MINISTER ANDERSON HAS PREACHED IN ILLINOIS, INDIANA, MISSISSIPPI, AND SOUTH CAROLINA. HE TOLD THE LORD "IF YOU NEED SOMEBODY, SEND ME I'LL GO. HIS MISSION IS TO WIN SOULS FOR THE MASTER. MINSTER KELVIN ANDERSON HAS A BACHELOR IN BIBLICAL STUDIES, MASTER'S IN THEOLOGY AND IS CURRENTLY PURSUING A DOCTOR OF DIVINITY DEGREE.